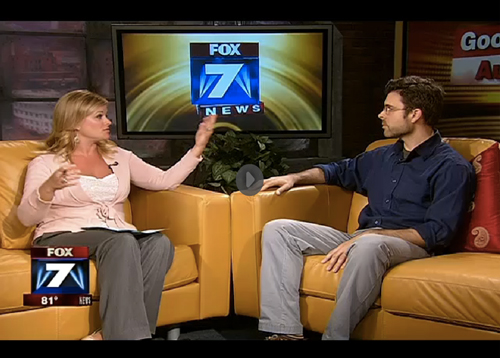 Fox News interview in which I offer education about supporting sexual abuse survivors. The Jerry Sandusky trial was getting media coverage at this time, and I explored how this was potentially triggering to sexual abuse survivors following the process and how to best offer support if needed.
June 26th, 2012
(Link no longer available)
Austin Chronicle article on my use of sandtray therapy with adults. Highlights how sandtray adds visual and emotional depth to the therapy experience.
July 29, 2016
Austin Group Psychotherapy Society interview in which I discuss my role as creator of the ongoing comic strip 50 Minute Fix.  The comic is a fun, educational, and sometimes irreverent take on what happens in the therapy room.
September 2018